A Talking Lamp and Others | Site Specific Installation | 2018
A Talking Lamp and Others is a two-parted interactive installation that emerged out of an investigation into 'talking as material'. Talking as material is a research about talking rather than speaking, something that every person does on daily basis. Talking is regularly used in art as in films, performances or community art. Talking is then seen as a tool for communicating or telling something. Talking is used unconsciously as a means of communication. In my research on talking as material, I did not investigate the tools but rather the materiality of a word, sentence or conversation. A Talking Lamp and Others takes place in a wooden room with instructions in book form.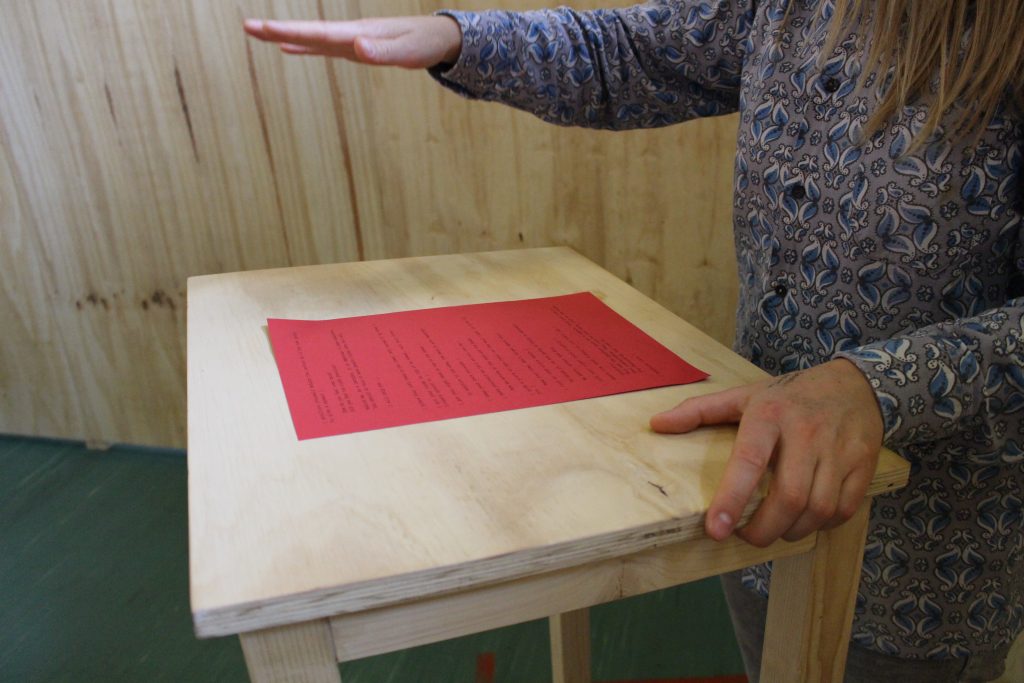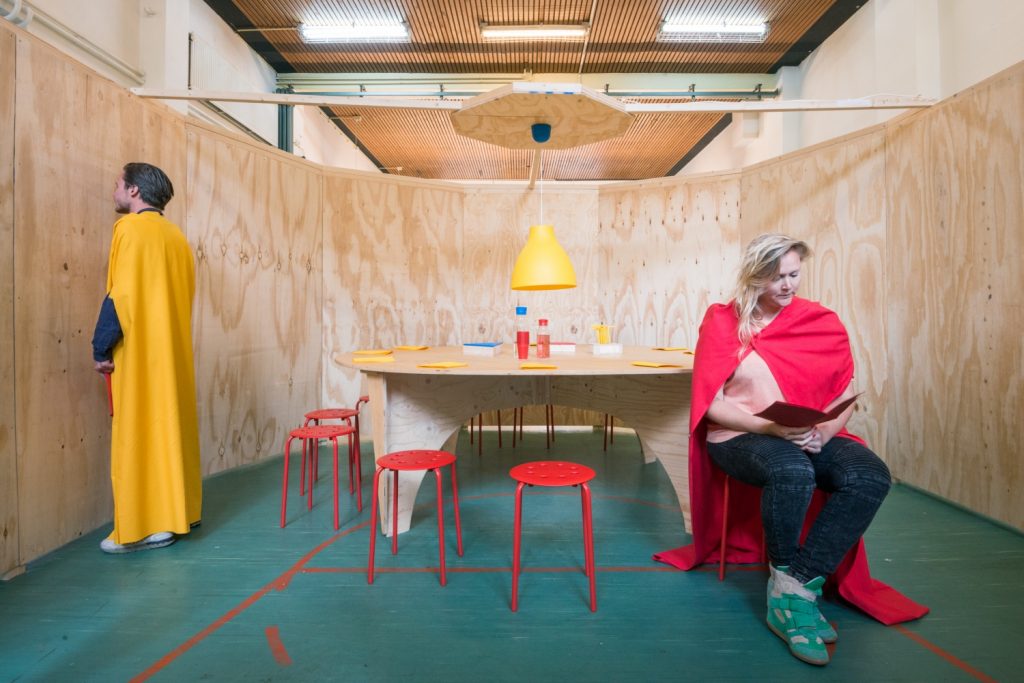 In the one part A Talking Lamp And The Passer-By, the passer-by receives a booklet with instructions. As soon as he opens the booklet, the instructions will be executed silently. The work allows the viewer to experience the wooden space in a different way than it is used normally. The viewer may feel, smell and take up the space. The spectator experiences the space through the rules in the book until it turns into a performer.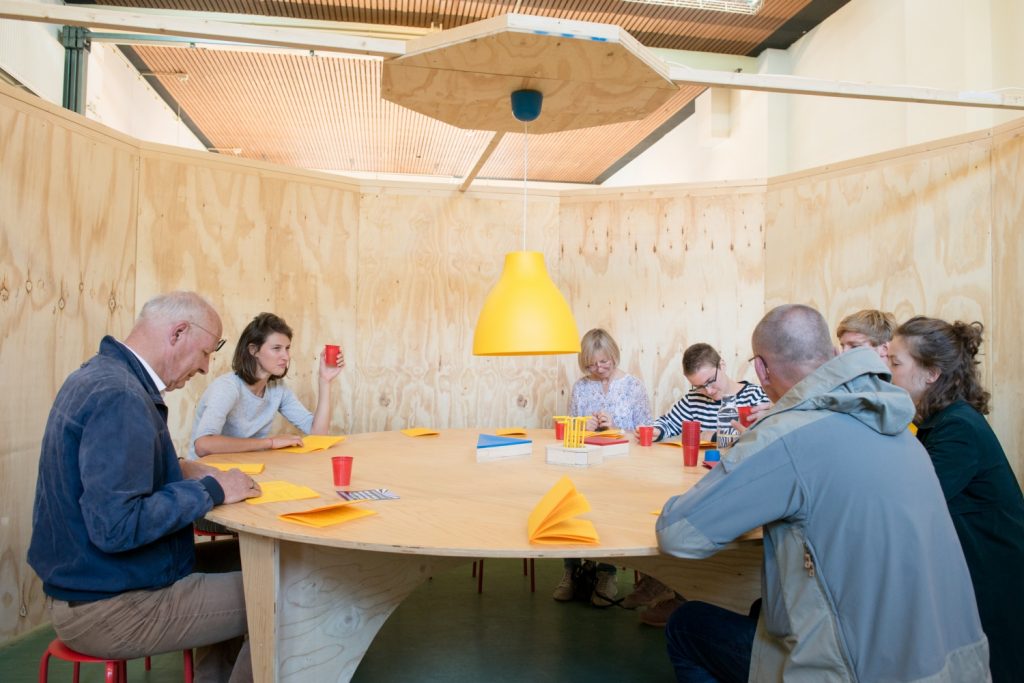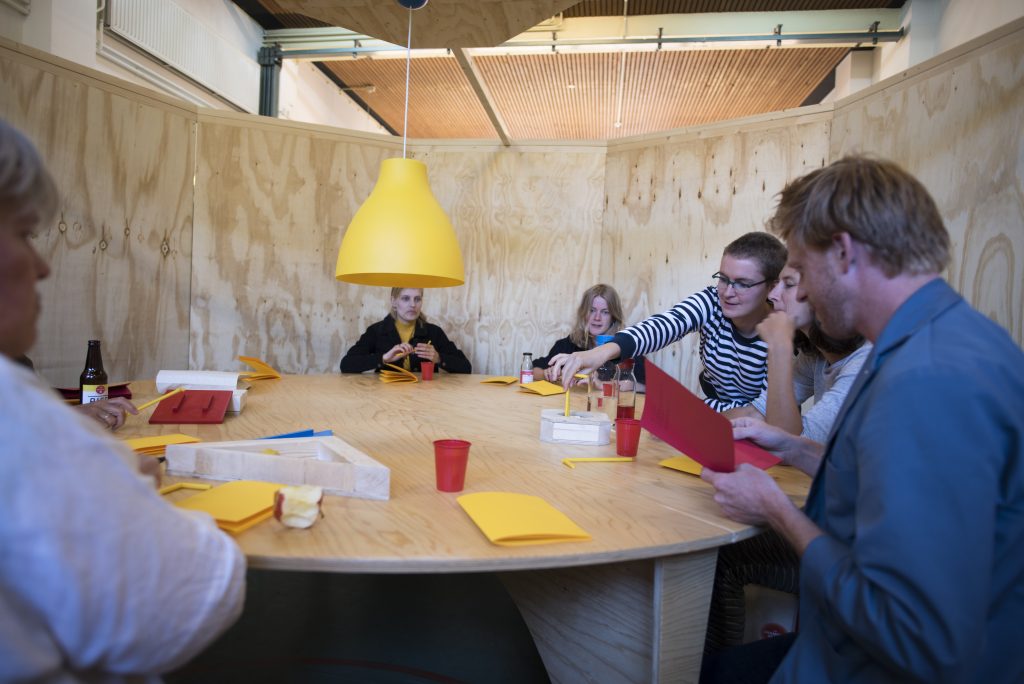 In the other part A Talking Lamp And Us, a lamp asks the viewer to sit down. As soon as everyone is seated, the lamp continues by speaking the words which are written in the booklet that everyone has on the table. The text asks the visitor to take part by reading a next page. Gradually the text unfolds into a conversation through which the spectators begin to communicate. The conversation is about the visual power of the language. By linking physical actions to words the words become tangible, gradually the words disappear and they become images. The work balances between the abstraction of the visual arts and the communicative language of everyday life.